Bear Valley Trail to Arch Rock
To Get There: Take the main entrance into Point Reyes National Seashore. It is just south of Olema on Hwy 1. Follow the signs to the visitor's center. Keep going past the visitor's center until the road ends. There is a large parking lot for autos on the left, and a large area for horse trailers on the right. Parking and day use are free.
Trails Info: This is a very easy ride. Wide trail, good footing, pretty flat, a little over four miles, and beautiful scenery. The Bear Valley trail leads you to Arch Rock. From there you can pick up the Coast Trail and keep on going. Make sure to stop in and get a free trail map from the visitor's center. Note - the Bear Valley trail is closed to horses on weekends and holidays.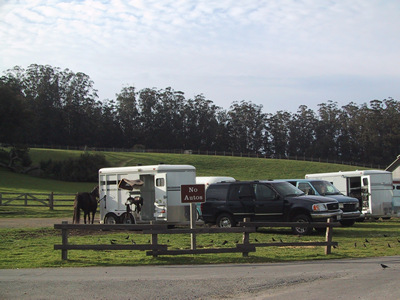 Parking lot below the Morgan ranch.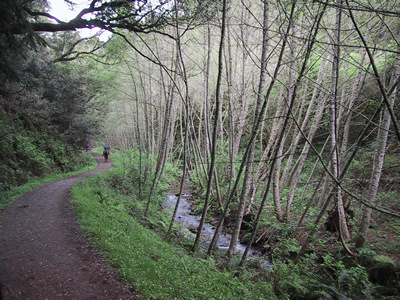 Bear Valley Trail to Arch Rock.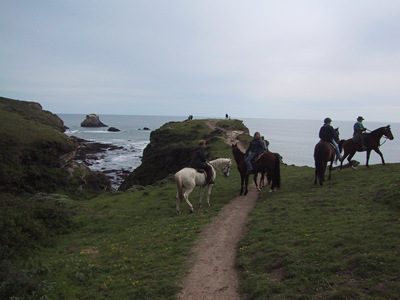 Arch Rock.