Grizzly Flat at Black Butte Lake
To Get There: From Interstate 5, take the Hwy 32 exit in Orland. Head west out of Orland (you will be on Road 200). Go about 5 miles and turn left onto Road 206. Go about three miles on Road 206 and turn left onto Road 200A. After about 5 miles you will cross a bridge over the south end of the lake. Turn right after crossing the bridge and drive one mile to Grizzly Flat. There is a fenced-in parking area on the left with restroom facilities.
Trails Info: Easy trails with good footing. It can get boggy in places in the winter, but give it a few sunny weeks and the trails are very nice. Some shade, which is nice, because it can get very hot in the summer.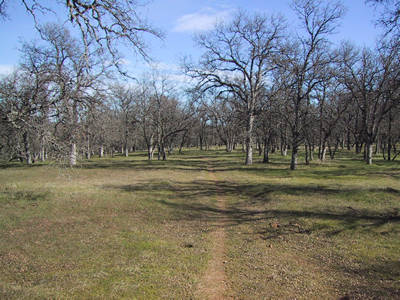 Good trails, some shade and water crossings.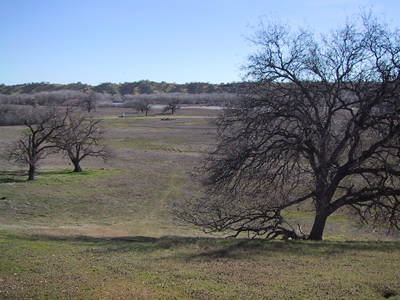 Vistas of the lake and hills beyond..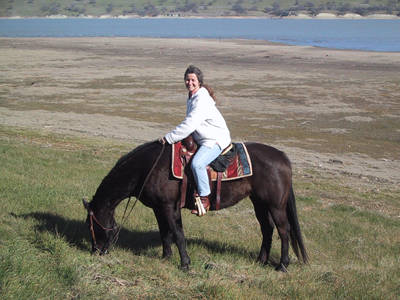 Low water levels in February.