Jellys Ferry Recreation Area
BLM land just a few miles north of Red Bluff.
To Get There: From Interstate 5, take the Jellys Ferry exit (2 exits north of Red Bluff). Go east on Jellys Ferry. Stay on Jellys Ferry until you cross over a bridge (in photo below). Immediately after you cross the bridge, turn left into the parking area. It is a boat launch facility, so you may see several cars with boat trailers parked there. There are restroom facilities, a couple of picnic tables, and plenty of parking. It is about a 10 minute drive from the freeway. (Is there a different way to get there from I5 when coming from the north? - email directions to trails@norcalequest.com)
Trail Info: From the parking area, cross under the bridge and head up along the river. Easy trails with good footing. Some shade along the river, with less shade further from the river. A little rocky in some places, depending on which way you go.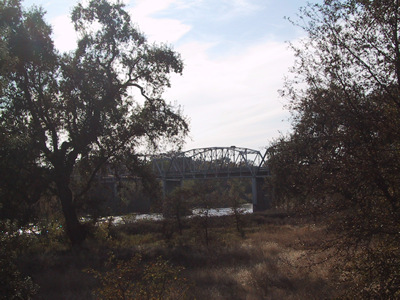 Bridge near the parking area.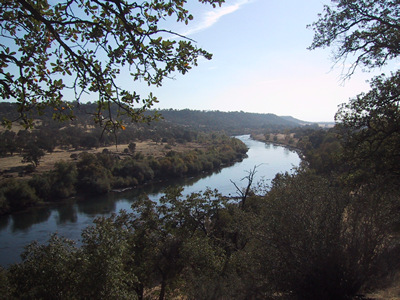 Riding along (and sometimes above) the river.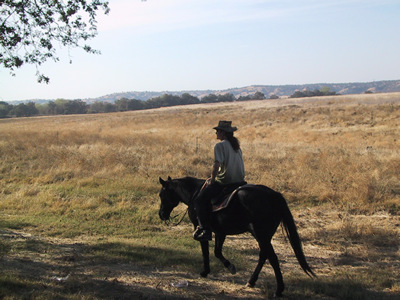 Some shade on a sunny California summer day.