Lakeland Equestrian Area at Lake Oroville
There are many trails and several places to park at Lake Oroville. Call them for a trail map: (530) 538-2200
To get to the Lakeland parking area: from Hwy 70, take the Montgomery Street exit and go under the freeway - you will drive through the Oroville Historical Commercial District. Go approximately 1.9 miles. Montgomery Street will eventually turn into Orange Avenue. Right where the road narrows to two lanes, take a left on Long Bar Road. The route to the parking area is well marked, follow the signs to "Trailhead Parking." There are several turns: from Long Bar Road, you go left on Colina, left on Fernwood, right on Lausen, and left on Lakeland Blvd. After you leave the paved road, you will pass the entrance to the Dan Beebe trail on your right. Keep going, stay on the gravel road to the left and you will come to a large gravel parking area with picnic tables, hitching rails, and a port-a-potty.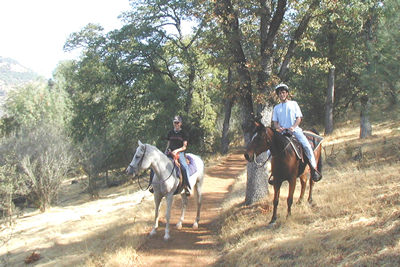 Lovely trails through oak woodland.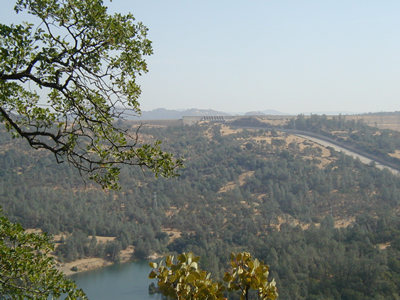 Spectacular views from the top of Sycamore Hill.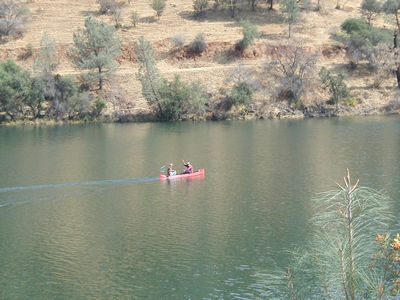 Riding along the levee trail.