Limantour Beach
To Get There: From Hwy 1 just south of Point Reyes Station, head west on Sir Francis Drake Hwy. Turn left on Limantour Road. Turn left at the hostel, go a little beyond it and park along the road.
Trails Info: Head back along the road you drove in on and pick up the Coast Trail. This is a very easy ride to the beach. It is about 3 miles along the Coast Trail to the beach. From there you can ride along the beach or continue on the Coast Trail. You can get a free trail map from the main visitor's center at Bear Valley.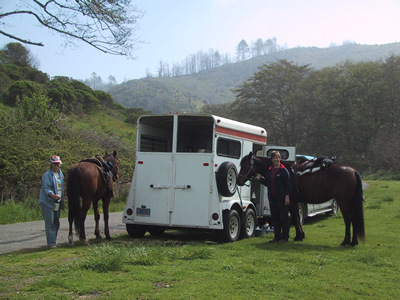 Park along the road near the hostel.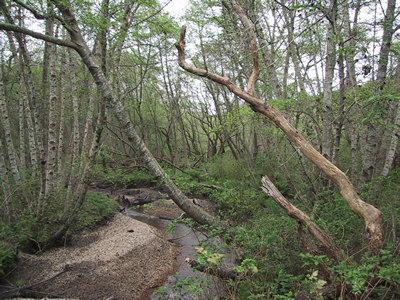 Bridge over a stream flowing to the ocean.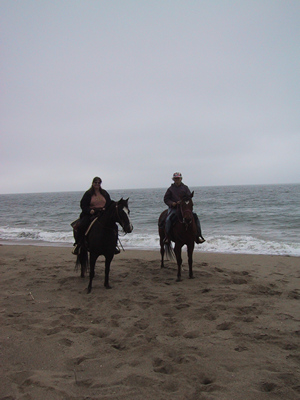 Dress for fog - just in case!