Pioneer Express Trail from Rattlesnake Bar at Folsom Lake
To Get There: From Interstate 80 East, take the Penryn Road exit. Go right on Penryn Rd. At the T, take a left on King Rd. At the next T, take a left on Auburn Folsom Rd. Turn right on RattleSnake Rd - there are signs for Folsom State Park. When you come to a Y, stay to the right. After passing the kiosk, you will head down a hill. Go right on the dirt road at the bottom of the hill and this will take you to a large dirt parking lot. The only facilities are a port-a-potty.
Trails Info: Going south from the parking lot at Rattlesnake Bar, the trail is through the woods at first. There are some rocky areas to negotiate, but nothing very steep, and a few wooden bridge crossings. Then the trail comes out along Folsom Lake and is sandy and easy going. Going north from the parking lot at Rattlesnake Bar, you can ride all the way to Auburn. The trail in that direction is more challenging.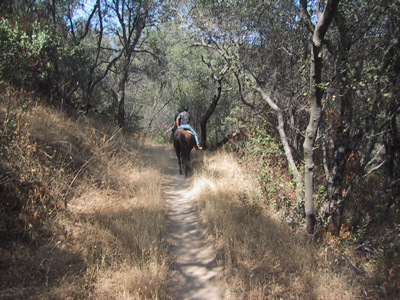 Single track trail through the woods.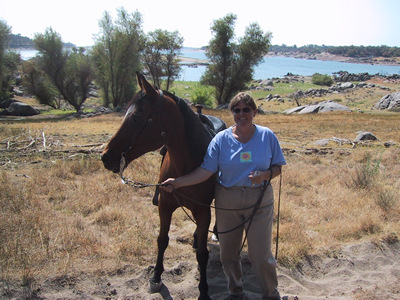 Judy & Rocky along Folsom Lake.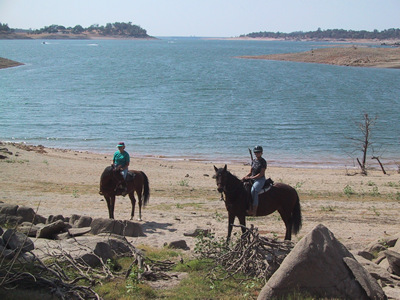 Folsom Lake looking out towards the dam.