Fivebrooks to Wildcat Beach
To Get There: From Hwy 1 south of Olema and south of the main entrance into Bear Valley, take the entrance to Fivebrooks. There is a stable there - follow the sign to the large parking area. Parking and day use are free.
Trails Info: This is a strenuous ride. You climb to 1300 feet and then descend to the beach. It is not steep, but a long steady grade. It is about 14 miles round trip. The trail is wide, the footing good. There is a freshwater stream and a water trough for the horses to drink at the beach. If you head north along the beach for about a mile, you will see a beautiful waterfall. You can get a free trail map from the main visitor's center at Bear Valley.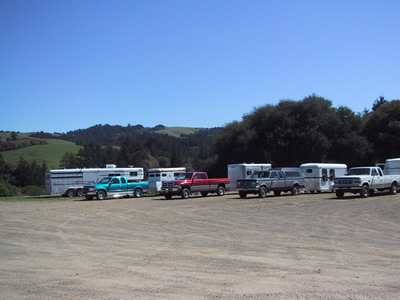 Plenty of room for horse trailers!
A peek of the ocean after a long climb.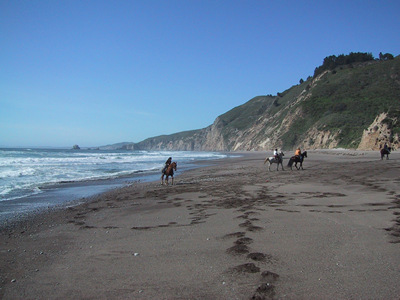 Wildcat Beach.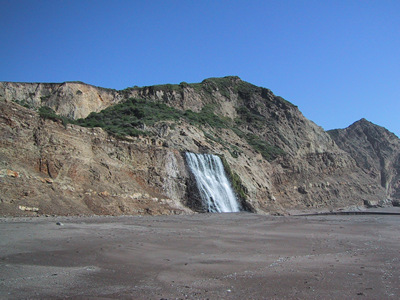 Alamere Falls.