Wilder Ranch State Park
Wilder Ranch State Park, just north of Santa Cruz.
To Get There: From Santa Cruz, head north on Hwy 1 along the coast approximately 10-15 miles. You will see the signs. You can park in the main lot on the left. There are parking fees. A tunnel crosses under the highway to get to the park There is a horse camp along the coast there (anybody have more info on this - or anywhere you can stay with a horse - email info to trails@norcalequest.com).
Trail Info: Beautiful trails, good footing, some hills but not too steep. It is a very popular mountain biking park, so don't take a horse that is afraid of bicycles! You can ride for hours through land like this, turning to Redwood groves and Oak/Madrone forest higher up.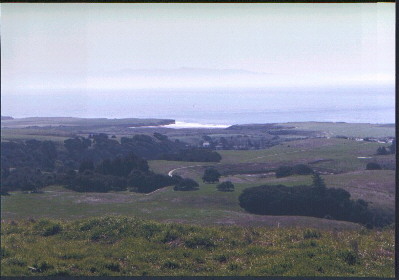 Views across the Monterey Bay.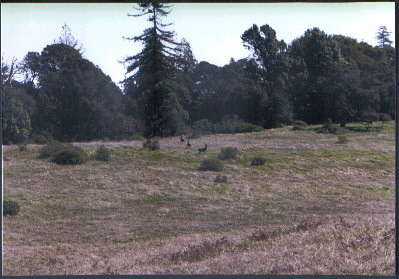 Deer grazing in one of the meadows.